When Fall is around the corner, and with it, that wonderfully cooler, crisp air, colorful leaves and those fabulous aromas like cinnamon and apples wafting through the air. It's one of our favorite seasons, and one of the best ways to enjoy it is to use some of the earth's natural, organic elements to create your own autumn home decor.
Those warm colors can bring a fabulous ambiance to your home, inside and out – there's really nothing more beautiful than the vision of pumpkins, leaves, pine cones, branches and the like, and using natural elements makes decorating inexpensive too.
Whether you're looking for a few simple, basic ideas or a more elaborate project, we've got you covered.
1. Decorate Your Mantel
A fireplace mantel serves as a natural focal point, making it an obvious place to deck out for the fall. In fact, if you have one, it should be the No. 1 priority in your decorating scheme. And, the good news is that nature has provided us with lots of materials for doing just that, many of which are likely to be right outside your door.
You can simply mix and match any of the following to beautify your mantel –
Pumpkins
Pine cones
Branches
Dried berries
Acorns
Birch logs
Feathers
Or, consider some of these ideas.
Fill up several glass vases with items like acorns or walnuts and pine cones and place them on the mantel. Try to use vases of different shapes and sizes for a more attractive look.
Stencil letters on small, white pumpkins to spell something related to fall or to create a meaningful statement on your mantel.
Simply scatter pumpkins of various sizes and colors across your mantel.
Put leaves you've collected into frames of varying sizes, and display them on your mantel.
Fill up a low, long dish with cranberries, and then sporadically place fat autumn-colored pillar candles throughout the dish.
This one really goes all out by not only decorating the entire mantel but the floor and in front of the fireplace too.
2. The Asymmetrical Wreath
Other than your mantel, there are few things that scream fall better than an autumn wreath on your front door. There are so many different ways to do a wreath, we've done some digging to show you some of the most beautiful options.
This one really piles on the natural elements, using pumpkins, pine cones, leaves and even fruit. Of course, you can also use the basics of this idea to create your own customized wreath too, using any natural elements you can come up with.
3. Indian Corn Wreath
We really love the way this one looks, it's incredibly unique, using dried corn husk it kind of looks like a massive sunflower. Choosing ears of corn in a variety of colors makes it really stand out. Once you make this one, you'll be wishing you'd known about it years ago, it's absolutely stunning!
4. Popcorn Kernel Wreath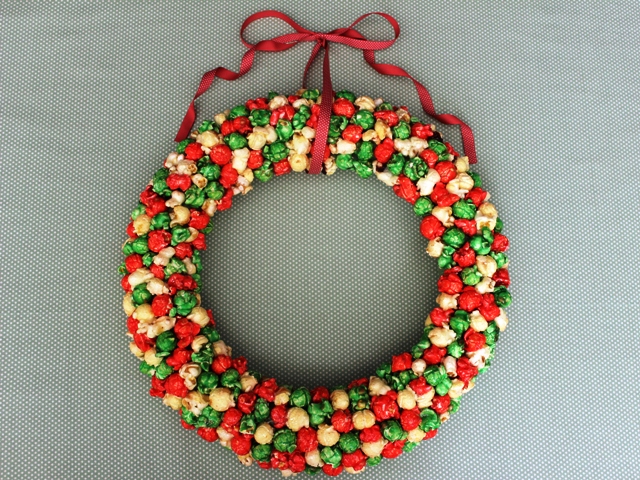 This one is definitely unique, and you can easily come up with your own ideas as far as natural elements to add rather than using store-bought items. The items Cherished Bliss include a pool noodle that is bent into a circle using duct tape to create a wreath. It's then covered with burlap and sprinkled with popcorn kernels, and has a number of items added like leaves and berries. The hanging strap is made using a ruffled strip of fabric and a piece of muslin.
---
Read more: http://www.naturallivingideas.com/natural-home-decor/