Laptops, desktops, iPads – in this day and age, we have more cables than we know what to do with! Without organisation, those cords will soon get tangled, leaving your house looking messy and your mind feeling frazzled.
If your home is being taken over by wild wires, it's time to act! Learn how to organise your wires and keep them that way today with our selection of DIY cable organizers – they'll change your life!
1. How to hide an extension lead
Extension leads may be convenient, but they're not the prettiest of things.
Get the benefits of an extension lead, without the mess with a DIY cable organiser. All you need is a pretty cardboard storage box and some sharp scissors – just make sure it's big enough to house your extension lead.
Cut wide slits down the centre of each end, and pop your extension lead inside. Feed your cables through each end, and voilà – a neat and tidy way to keep all those wires tidy.
2. How to keep your wires tidy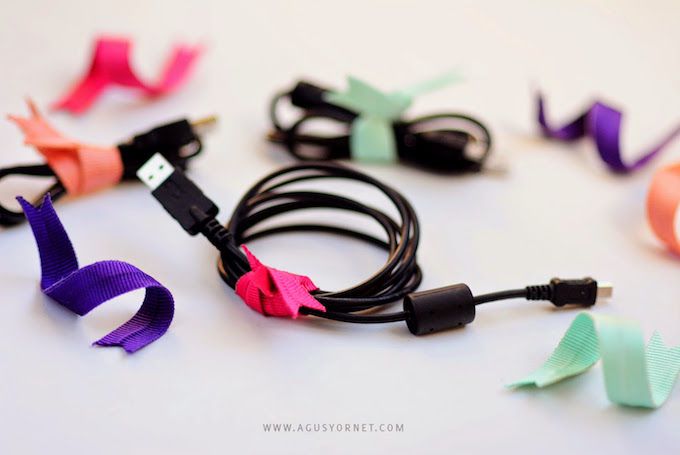 If it's not so much organisation, but tidying your cables are in need of, we have just the thing.
When cables are left to their own devices, they unravel all over the place, becoming tangled and twisted in the process.
Agustina came up with the easiest solution ever, that also happens to be super pretty – DIY cable ties using ribbon and wire. They'll keep your wires neat and orderly so you can say goodbye to time spent untangling!
3. Tidy your cables with an over-the-door shoe organiser
We love shoe organisers here at Expert Home Tips. They're handy for tidying almost everything, including your countless cables.
Pop one over the back of a cupboard or office door, and you'll be able to stash all your chargers and other electricals inside.
TOP TIP: Why not label each pocket to make things even easier? Cables don't get much tidier than this!
4. DIY cable tidy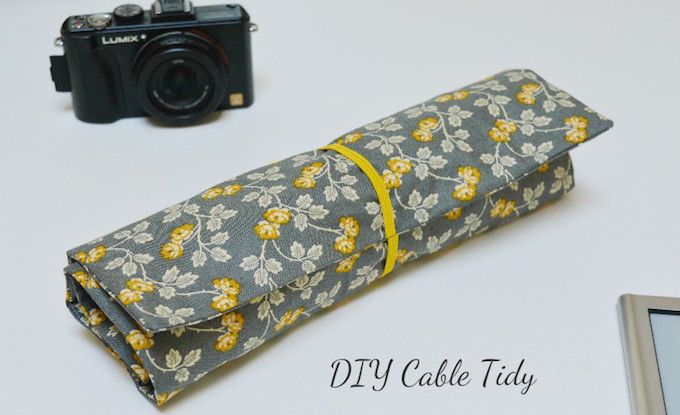 If it's transportable cable storage you're in need of, check this out.
Vicky Myers Creations' Fabric Cable Tidy is a wonderful way to keep phone, camera and tablet chargers neat and organised.
This is a lovely little craft project, requiring only very simple sewing skills. If you want a cute DIY cable organiser that's easily transportable for holidays and the like, this is it!
---
Read more: https://experthometips.com/10-cable-organisers-management-diy