There's nothing worse than tossing and turning all night, before being awoken by the sound of your alarm clock just minutes after you finally manage to nod off! These sleepless nights can take their toll on our energy, productivity, mood and overall quality of life.
One way to ensure a better quality of sleep is to fill your home with beautiful flowers and plants. Not only do they look great and bring vitality and life to your living spaces, but they can have fantastic relaxing and purifying benefits – which in turn can promote a healthy sleeping pattern.
With stress and anxiety causing half of all insomnia issues, it's a good idea to fill your home and bedroom with a variety of plants that have a calming effect. After all, studies clearly show that spending time in nature reduces stress levels, so why not simply bring nature indoors?
Jasmine
This exotic plant has a gentle, soothing effect on the body and mind. It has been shown in one study to reduce anxiety levels, leading to a greater quality of sleep.
Not only that, but this research suggests that the positive effects of such a high quality sleep lead you enjoy increased alertness and productivity during the day.
With such beautiful pink or ivory blossoms, there seem to be no downsides to adding a Jasmine bloom to your boudoir!
Lavender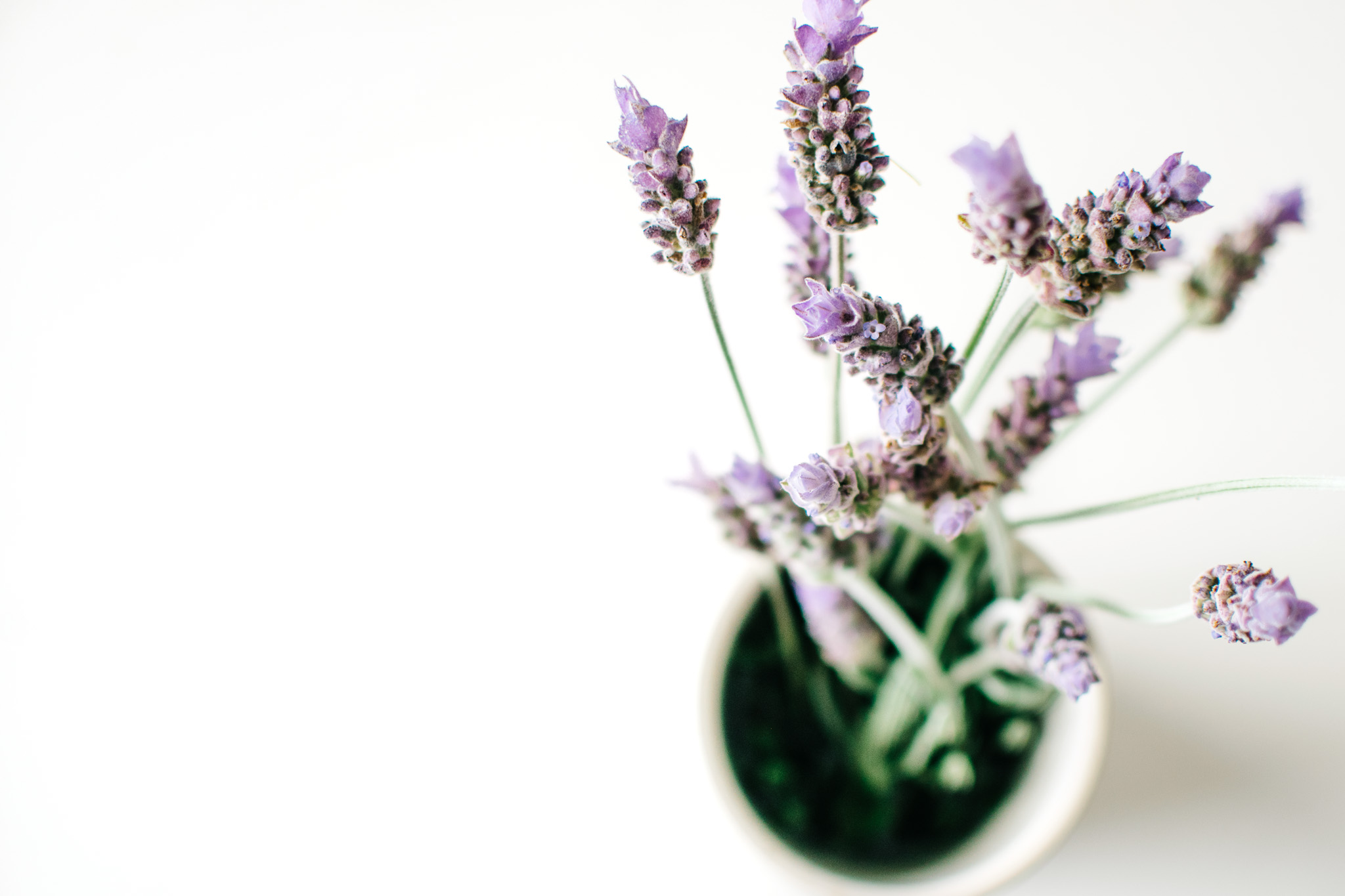 Who doesn't love the scent of lavender? It's also probably the most well-known of all plants when it comes to inducing sleep and reducing anxiety levels. Research backs up these claims, with lavender scents shown to slow down heart rate, lower blood pressure and levels of stress.
In one study, the smell of lavender reduced crying in babies, sending them into a deeper sleep; while simultaneously reducing stress in both mother and child – something all new mothers will be happy to hear!
In women, lavender has been shown to increase light sleep, and decrease rapid-eye movement (REM) sleep and the amount of time to wake after first falling asleep, with opposite effects in men.
Snake Plant (Mother-in-Law's Tongue)
One of the most recommended plants for improving indoor air quality, the Snake Plant is a hardy and easy to care-for plant … always a plus!
What's great about this plant is that it emits oxygen at night time whilst simultaneously taking in carbon dioxide – something we naturally produce when breathing.  All this leads to a purer quality of air and a better night's sleep.
The Snake Plant also filters some nasty but common household toxins (namely formaldehyde, trichloroethylene and benzene) from the air.
---
Read more: https://www.naturallivingideas.com/12-plants-for-your-bedroom-to-help-you-sleep/