Messy office, messy mind. Today we're sharing our best office organisation ideas to get your workspace more functional and aesthetic than ever.
We've got hacks for everything from unruly cables to managing your ever-expanding pen collection. Check out the list below and transform your office space today!
1. Spice rack office organiser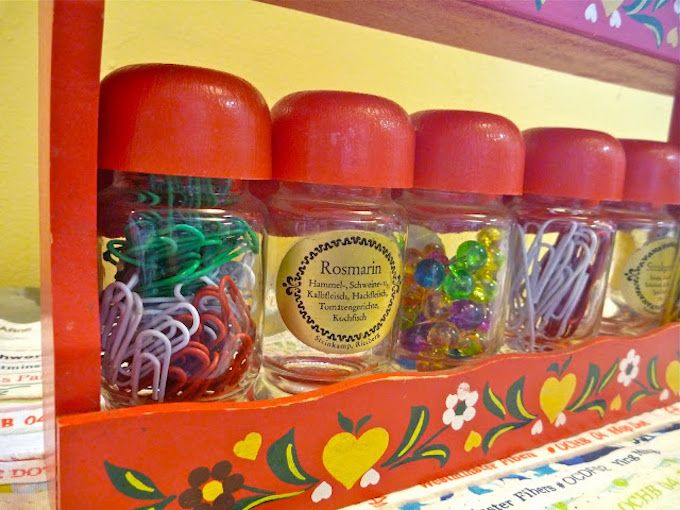 We're kicking off our list of office organisation ideas with a bang. Spice racks are great for getting organised in the kitchen, and it turns out, they can be handy in your office too.
The small, individual containers are perfect for storing all kinds of stationery such as paper clips, pins, staples and much more besides.
2. Faux book box
Looking for a shelf storage solution that is stylish and streamlined?
We have just the thing!
A faux book box will keep all your shelf clutter hidden and give your office an air of sophistication. Plus, it's a great way to use up old books.
3. Cable tidy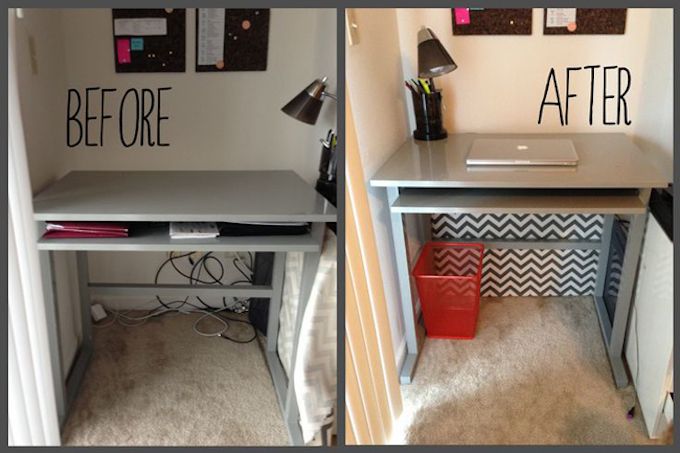 Sick of tangled, untidy-looking cables?
4. DIY desk organiser (made with toilet rolls!)