There's no greater feeling than climbing into bed after treating yourself to fresh, new bed sheets, but what's supposed to happen to your old bed sheets?
Don't throw them out – there's life left in them yet! From picnic blankets to tote bags, here are 31 genius ways to use your old bed sheets and save them from the dump.
1. Reuse your old bed sheets on a picnic
Who doesn't love a picnic?
One thing that dampens the mood, however, is a muddy bottom. There's no need to invest in expensive tartan blankets – keep your clothes dry and mud-free by laying an old sheet down before you start feasting.
 2. Drop cloth
There's no point redecorating one area only to make a mess in another!
When you're painting (or doing any sort of DIY work, for that matter) use an old bed sheet as a drop cloth. You can either spread it across the floor, or use it to cover up furniture to protect it from dust and paint.
3. Create a fort with your kids
Just because it's raining outside, doesn't mean you can't show the kids a good time.
All you need to take them on a big, imaginative adventure is a bed sheet (or two). Drape them over high furniture to create a fort of sorts, then pile duvets, pillows and teddies inside to make it snug as can be.
They'll spend hours in their new little home!
4. Give them to your pet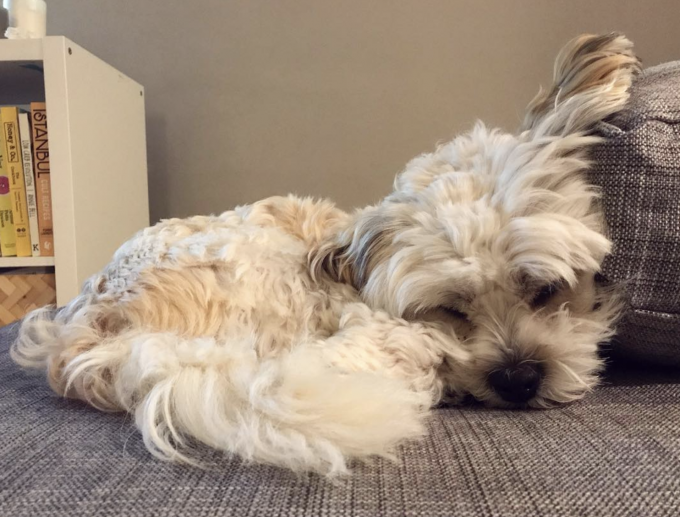 You can spend a fortune on plus, posh pet beds, but there's really no need.
Know what they'll appreciate much more? One of your old bed sheets. Not only will they be able to snuggle up in them, but they'll also smell like your pet's favourite person – you!
5. Make an apron
This one is super easy, and ideal for everything from cooking to DIY.
To make an apron from an old bed sheet, simply cut a hole in the middle that's big enough for your head to fit through.
These are particularly practical when doing crafts with the little ones – just make sure to cut the sheet shorter if it's dragging on the floor to prevent any falls.
6. Use your old bed sheets at your next car boot
Are you a fan of car boots? They're a great way to make a bit of extra money and also declutter the house.
It's surprising what a difference appearance makes when you're trying to sell your wares. Use old bedsheets to cover your paste tables to make your stall look smarter – you'll be amazed at how much you can sell!
---
Read more: https://experthometips.com/uses-for-old-bed-sheets