Have you ever tried cleaning with baking soda? It's not just for baking cakes! A £1 pot of baking soda (or bicarbonate of soda to some) can effectively clean your entire home. It's extremely versatile and can be used as a mild abrasive, scouring agent and deodoriser to dissolve dirt, tackle odours and cut through grime.
You'll never spend on expensive cleaning products again once you find out the power of this multi-tasking product!
Clean your bathroom with baking soda
From the shower head to the toilet bowl, follow the tips below to get your bathroom sparkling with baking soda will be sparkling.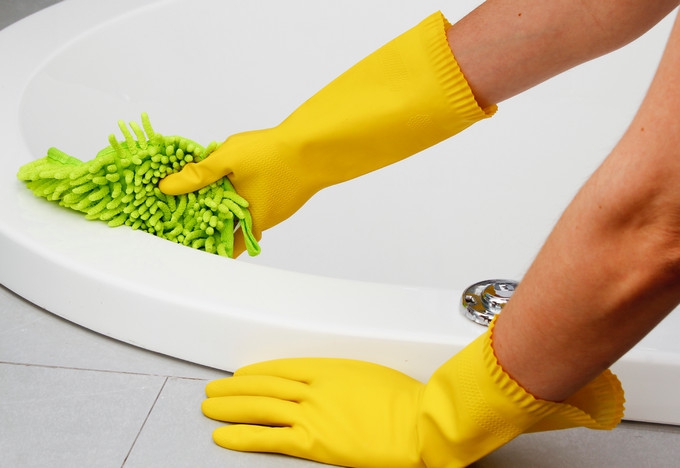 1. Replace your cream cleaner
Use a sprinkle of baking soda on a sponge to clean any surface you would usually use a cream cleaner on, and it'll work just as well to remove dirt and grime. It won't leave you with that harsh chemical smell either. Finish with a micro fibre cloth for an immaculate finish.
2. Use baking soda to clean your hairbrushes and combs
Your hair tools can get extremely gunky over time. Make sure they last a long time and remain in tip-top condition by giving them a good clean every few months.
Soak them in a mixture of 1 teaspoon of baking soda and 2 cups of warm water for an hour then rinse and dry.
3. Toothbrushes are not self-cleaning!
Don't pass on bad bacteria to your mouth – soak your toothbrush heads in a mixture of ¼ cup baking soda and ¼ cup of water overnight and rinse the next morning.
4. Use bicarbonate of soda to make your own bathroom scrub
Mix ¼ cup of baking powder with 1 tablespoon of liquid detergent and add some vinegar to give it a nice thick consistency. Use a sponge with a large dollop of this home-made cleaner on all your bathroom fittings and you'll never need to buy bathroom cleaners again.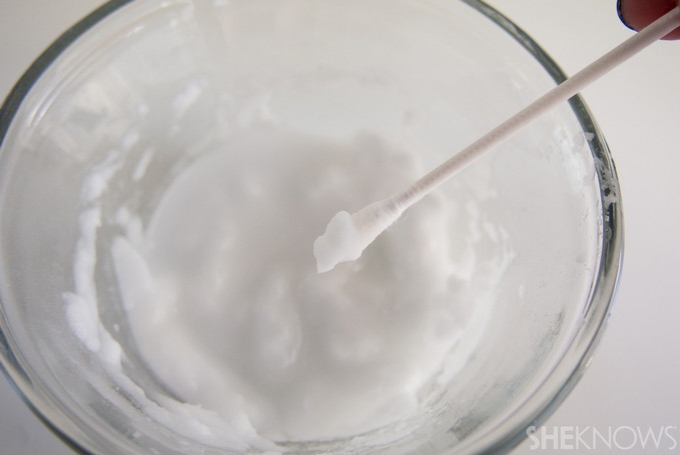 Cleaning with baking soda in the kitchen
5. De-grease your oven door
Cleaning with baking soda has never been more effective than in the kitchen.
Cleaning the oven is a job we all hate to do but it needn't be a chore with bicarbonate of soda. This tried and tested method will leave your glass oven door sparkling:
Mix 3 parts bicarbonate of soda to 1 part warm water to form a paste.
Warm the oven then switch off.
Wipe the glass with a damp cloth.
Spread the past on both sides of the oven door.
Leave for 2-3 hours until the paste turns brown.
Wipe both sides with a damp sponge cloth.
Use a plastic car scraper to remove any excess.
6. Unblock your kitchen sink
Pour half a cup of baking soda down your sink followed by two cups of vinegar (malt is fine) and watch as the alkaline in the bicarb reacts with the acidic vinegar to create a volcano of froth. Leave to settle and it should help dissolve any built-up grime.
If your sink needs extra help, mix 1 cup of bicarbonate of soda with 2 cups of washing powder (great for de-greasing) then follow with vinegar. Finish with a kettle-full of boiling water.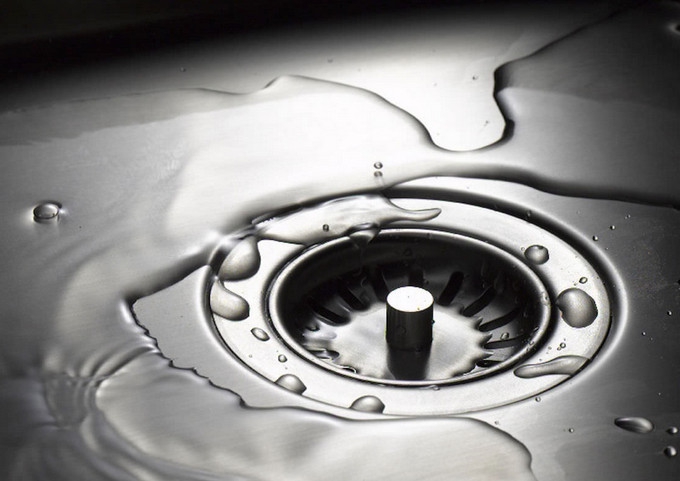 ---
Read more: https://experthometips.com/cleaning-baking-soda-bicarbonate