We've all guiltily pulled a dirty top out of the laundry basket before, but how long should we really wear things without washing them?
Does it even matter?
Tops are one thing, but bras, pants and socks are another matter entirely and can become a germ-haven if not laundered enough.
Learn how often you should wash pyjamas, dresses, suits and pretty much everything else in our essential washing guide below.
1. How often should bras be washed?

We have a weird relationship with bras. Although they are categorised as underwear, the majority of us don't treat them that way. Three, four, five, hey, even a week's worth of wear out of a bra doesn't seem too unreasonable.
But is it?
Thankfully, it looks like we're ok. Washing your bra more frequently than every 3-4 wears can actually do more damage than good, as it will damage the delicate fabric.
2. How often do socks need washing?
Two words: smelly feet. While not everyone's feet are prone to smelling like a pungent camembert, if you don't wash your socks often enough they soon will.
Socks, like underpants, should be washed after every wear to remove dead skin cells and keep them smelling fresh.
3. How often should I wash pyjamas?
Another item many of us wear for longer than we should, is our pyjamas. Stuff them under the pillow in the morning, pop them on again at night, one, two, five, ten days in a row?
STOP!
Pyjamas should only be worn for  two or three wears before washing. At night, the average person can release as much as 25ml of sweat an hour – if that's not enough to convince you to throw yours in the wash today, I don't what will!
4. How often to wash jeans
When it comes to washing jeans, things get slightly more complicated (and contradictory!)
Renowned jeans brand, Levi, recommend washing your denim as little as possible to preserve their appearance.
The CEO himself actually says a good pair should never need to be washed, which is music to our ears.
5. Do handbags need cleaning?
They look lovely on the outside, that's what matters, right?
Wrong!
Take a look inside your handbag, a real look, and you may be surprised at what you find. Empty wrappers, crumbs, part of an old, sticky sweet, crumpled receipts…germs, basically, and lots of them.
Handbags should be cleaned periodically – every season or so.
Emptying out the inside and wiping with a lightly soaped sponge before spraying with fabric freshener and allowing to dry should do the trick.
6. When to clean your shirts
Let's face it, ironing shirts can be a real pain, so the idea of washing them after every wear is a frightening one.
Luckily, shirts needn't be washed after every wear.
Depending on how much you perspire, you can get away with two to three wears without having to go through the whole washing/ironing ordeal.
7. Washing your dresses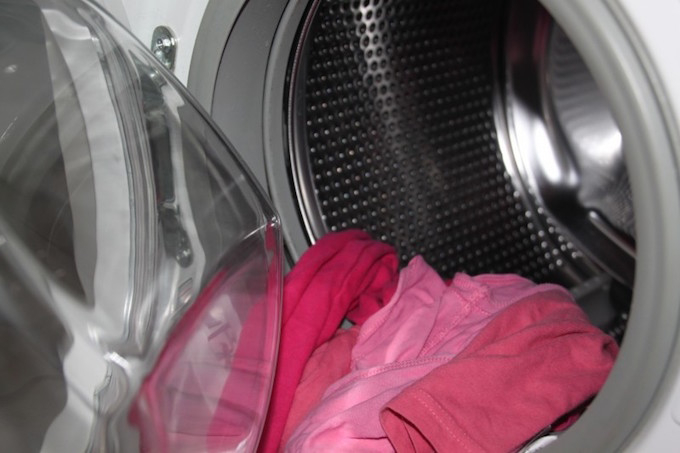 Just like shirts, there's no need to clean dresses after every wear.
As they're looser fitting, they will be less affected by dead skin cells and sweat, meaning you can get away with a good three wear before throwing them in the laundry basket.
8. How often to wash tops
Tops are one of those items we think we can get away with wearing more times that we probably 'should' without too many consequences, and in most cases, we're right.
The material and fit of your top will determine how well it fares over the days.
More breathable fabrics and loose fitting tops will be fine worn for two to three days, whilst tighter fitting, synthetic tops will be ready for the wash after one.
9. Is it time to wash your gym kit?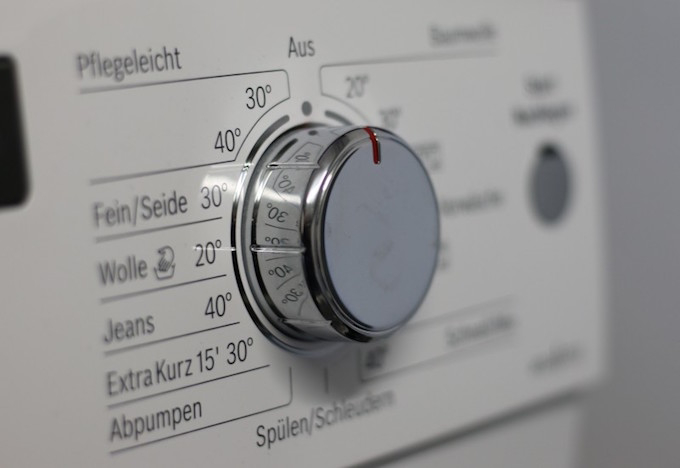 Think your legs had a hard time during that spin class? Just imagine how your sweaty gym kit feels!
Germs and gym clothes are a problem, and to make matter worse, most gym clothes are made from polyster which can't be washed at high temperatures.
As a result, gym kits should be washed after every use, preferably with the addition of an anti-microbial additive if you're not able to wash at 60°C.
10. How to wash jumpers
Jumpers lie in the murky waters between tops and coats.
How often do they really need washing?
As jumpers don't come into direct contact with our skin, they don't need washing as frequently as tops and trousers.
That's not to say they should be worn for months on end, however. Every four to five wears should be fine, unless you are a prone-perspirer, in which case two to three wears is more realistic.
---
Read more: https://experthometips.com/dirty-laundry-washing-clothes