Sick of sweat stains, itchy armpits and deodorant marks? It's time to give a homemade deodorant a go!
Conventional deodorants are full of chemicals with complicated names, which begs the question – do you really know what you're putting on your skin? Although there is yet to be any proof that such chemicals can cause harm, there are concerns about them.
If in doubt, it's always best to go natural, which is where a homemade deodorant comes in. Not only are these 100% natural, but they're much cheaper and often more effective than their store-bought counterparts (PLUS, they don't leave stains!)
They sound pretty good, right? Good news – making your own homemade deodorant is easier than you may think. Check out some of our favourite recipes below for fresh pits all day long!
1. Homemade deodorant with bentonite clay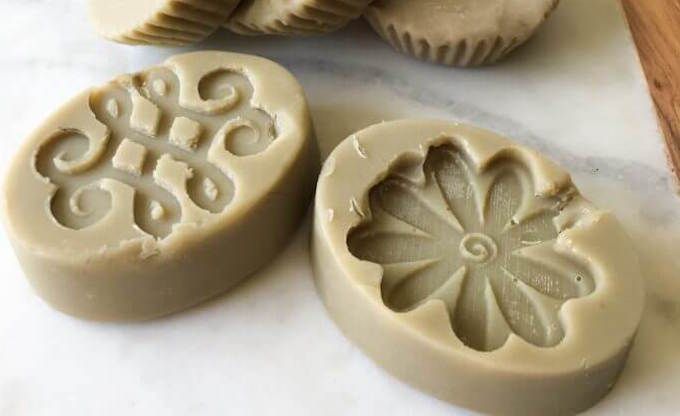 They smell as good as they look!
For a luxury treat for your armpits, look no further than Karissa's homemade bentonite clay deodorant recipe.
Moisturising ingredients such as jojoba oil, cocoa butter and beeswax are combined with bentonite clay to detox and absorb toxins that leave your body.
Unlike many other homemade recipes, Karissa's doesn't use coconut oil or bicarbonate of soda – ingredients which can cause irritation to sensitive skin.
These beautiful bars take just 15 minutes to knock up – we definitely recommend giving them a go.
2. DIY deodorant spray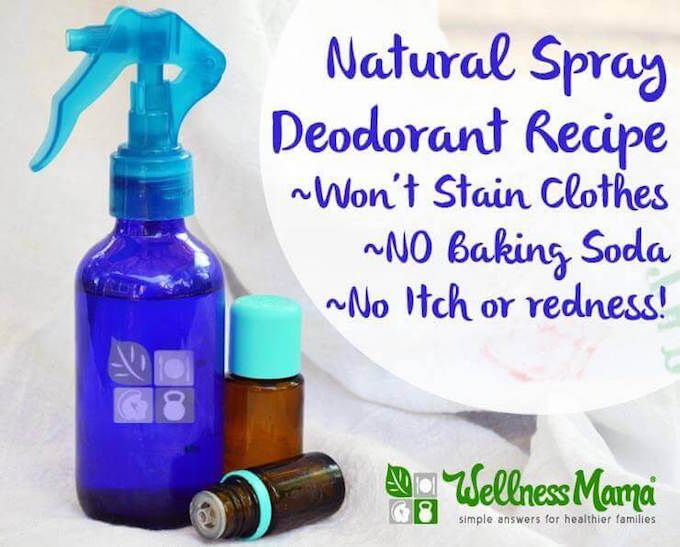 It's 100% natural!
Prefer deodorant of the spray variety? There's a homemade version for that, too.
Wellness Mama's homemade deodorant is another good option for sensitive skin, as it also skips the bicarbonate of soda, and in its place uses magnesium oil along with essential oils…and that's it.
Yes, it really couldn't be easier, and surely the speed of this recipe alone is enough reason to give it a go today.
3. Deodorant bars for sensitive skin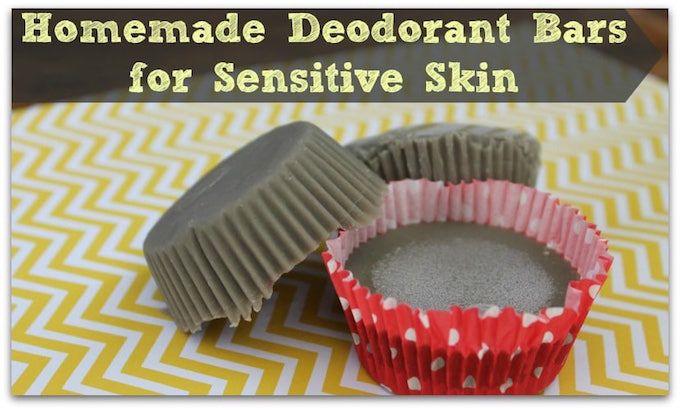 We love the cupcake case presentation!
Many people do find that bicarbonate of soda is the most effective addition to homemade deodorant recipes.
If you'd like to try it, we'd recommend giving Healy Eats Real's bars a go. Baking soda is combined with other, super gentle and nourishing ingredients such as beeswax, coconut oil and bentonite clay to provide a gentle and soothing antiperspirant solution.
4. DIY all-natural sensitive skin essential oil deodorant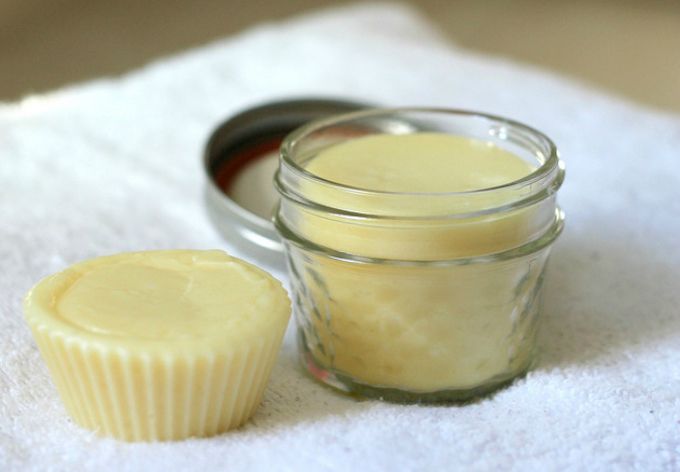 Doesn't it look gorgeous?
We just had to include Create/Enjoy's luxurious, all-natural deodorant recipe. It's literally brimming with sumptuous ingredients which pamper armpits whilst keeping odour at bay.
Beeswax pellets, shea butter, and our favourite addition – aloe vera gel – combine to create this rich, soothing formula you're bound to love.
---
Read more: https://experthometips.com/homemade-deodorant-all-natural-recipes