Everyone loves a clean and tidy home, but busy lives and ongoing distractions mean that we can't always achieve this.
I've put together Ten Commandments to help you keep your home lovely and clean. Please let me know in the comments if you have a cleaning commandment that you live by.
1. Thou shalt sort through my clothes every year
This commandment is for those who enjoy shopping for clothes. If you find yourself with a wardrobe jam-packed with clothes and drawers stuffed full to the brim, it's important to take a look at them.
Take everything out and lay it on a clean vacuumed floor. Grab three sheets of paper and label them with the words:
'Keep'
'Donate'
'Sell'
Easy!
Here's an easy tip to help you work out the clothes you really use:
Once you've gone through your wardrobe, hang everything back up with the hangers facing the opposite way to how you usually have them.
Every time you use an item of clothing, hang the hanger back the correct way on the clothes rail.
After a year, place all the clothes you haven't worn in either the 'Donate' pile, or the 'Sell' pile, depending on the item.
2. Thou shalt not spill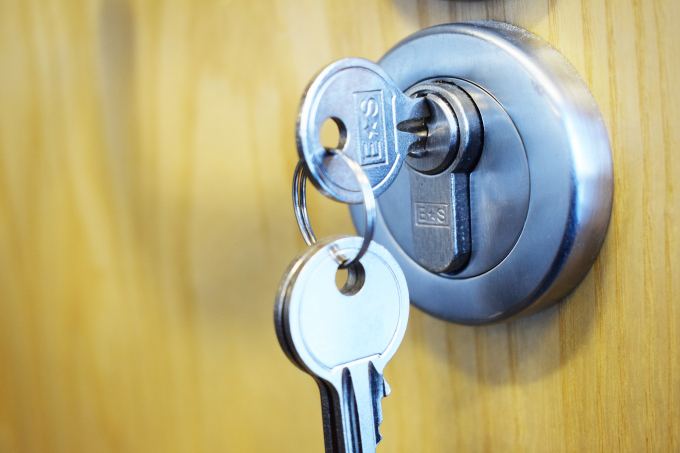 It's easy to unlock the door, come in from a hard day and kick your shoes off, and throw the rest of your belongings – shopping or handbag, wherever they may land.
As satisfying as it is to drop everything on the floor, you'll end up with a cluttered hallway, bedroom, kitchen, or living room because of this lazy behaviour.
The next time you come in from the outside world, take your time to stick to a routine.
Why not:
Throw your keys in their home
Put your shoes away
Hang up your coat
Empty shopping bags
Relax!
This will mean that all your bits and bobs will be put safely away in their rightful homes and when it comes to leaving, you'll know exactly where to find it all.
A little organisation goes a long way!
3. Thou shalt declutter
Clutter is 'a collection of things lying about in an untidy state.' I'm a magpie –  my house is full of little bits and bobs which means that all of a sudden, I can find myself surrounded by clutter.
Luckily, I'm a well-practised… er… declutter-er.  Check out my article on how to declutter your home… for good. It's important for you to know how to declutter your home and keep it a calm, stress-free place.
If you have trouble letting items go, ask a friend to help you as you go through your belongings. They won't have the same emotional connection as you and will help you realise whether you truly need it or not.
Remember to repeat the following mantras:
I will not keep something out of guilt, or obligation.
I am not afraid to let go
I know how tricky it is when you've been given a lovely gift from your aunt or friend, but it's important to realise that you are not obliged to hold onto them for the sake of it.
Repeating the mantras will help you to remember that getting rid of a special object does not mean that you are a bad person.
4. Thou shalt dust & vacuum
There are two schools of thought surrounding dusting and vacuuming.
The first is to dust before you vacuum – this way you can suck up all the dust particles that fly into the air and land on the floor.
The second is to vacuum before dusting. Often your machine will kick up dust that will settle on surfaces which will require dusting.
It's up to you which task you do first, but make sure you do it! The air quality in your home will be greater and help those suffering from allergies.
5. Honour thy cleaning rota
However the cleaning duties are divided up among the inhabitants of your home, it's important to make sure you, and everyone else, is fully aware of what they have to do and when they have to do it.
Whether your rota is handwritten or printed out, make sure it's positioned somewhere that everyone can see it.
Try:
Taping it to the fridge
Hanging it up in the hallway
Sticking it on the front or back door
Pinning it on a noticeboard
There are lots of different ideas on the web, so whether you're in a shared student house or family abode, you'll be able to find a cleaning schedule for you.
Do you have children?
Here are some cute printable kids chore charts from Molly Maid which include achievable tasks for children, such as:
Put away toys
Feed the dog
Set the dinner table
Student household cleaning rotas can include more grown-up tasks.
Try:
Recycle bottles
Clean the toilet
Whatever your cleaning rota includes, be sure to make sure everyone involved understands each job on the list.
Once it's all understood, you can relax and enjoy a clean and harmonious household.
---
Read more: https://experthometips.com/10-clean-tidy-home-commandments